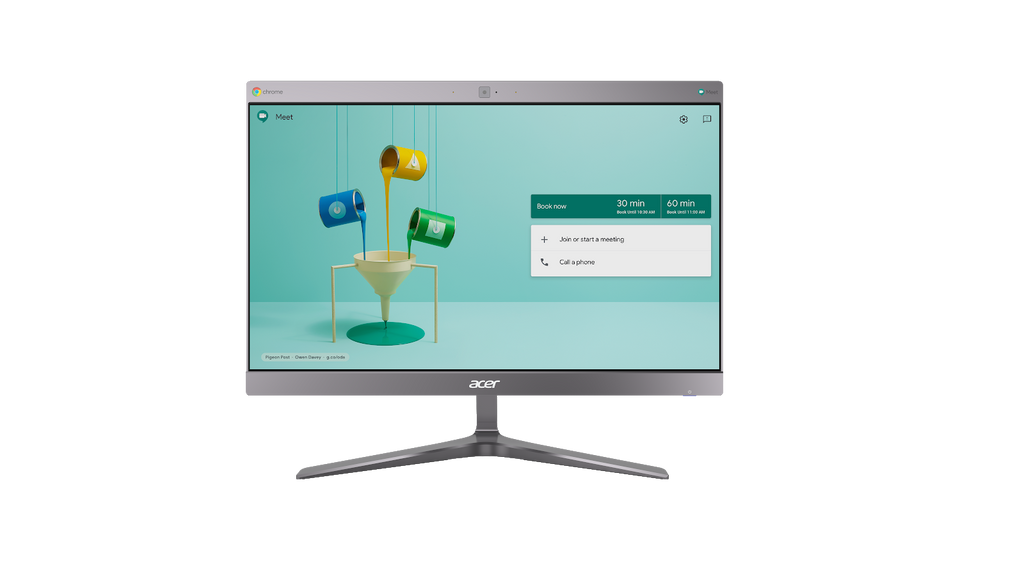 Acer Chromebase for meetings 24V2
---
The Acer Chromebase for meetings is a purpose-built, all-in-one touchscreen video conferencing system for Google Meet designed for individuals and small spaces:
Phone rooms
Two-person huddle rooms
Dedicated, desktop video conferencing
24" touch screen - no cables, mouse or keyboard required
What do I get?
Acer 24 Inch Backlit LED Touchscreen
Integrated 5.0 megapixel wide-angle HD video camera
Two built-in stereo speakers
Two built-in microphones

First year's license, including management and support fee
Case Study
Watch how Netflix uses Chrome Enterprise across their workforce, how it's made it easier to deploy hardware to new intakes, and how it reduced internal support tickets.
A Google Workspace license is required on your domain in order to use Google Meet Hardware. If you're unsure whether you have or need Google Workspace, ask us and we'd be happy to talk.
---
Share this Product
---
More from this collection